Redditch Slate Roofing Experts Provides Timeless Appeal To Property
Slate roofing provides a tough and remarkable value to your property in Redditch with its superior durability and timeless charm. For many decades, Redditch homeowners have always fallen in love with the natural beauty and impressive long lasting quality of the slate roofing system. Now A1 Roofing Redditch gives you more reason to write your own love story with this remarkable roofing. The A1 Roofing Redditch team of expert and professional roofers and customer service staff has been a reliable partner to both property developers and homeowners in Redditch for their slate roofing needs. A1 Roofing Redditch are fully licensed with all the major accreditation bodies in the UK and have over 10 years of solid quality and satisfactory services to customers in Redditch. A1 Roofing Redditch take customer satisfaction seriously which is why we have full insurance coverage and use only the best materials and advanced technology, ensuring our projects are done efficiently and safely. For the first class quality of our materials and installation work, A1 Roofing Redditch offer reasonably priced rates.
Our Guarantee
---
Free site visit and survey
No hidden costs
British standards compliant
Fully Insured
Clean and efficient
Professional workmanship
Long Lifespan
By providing value for money services, we at A1 Roofing Redditch can boast of repeat business from long time clients. Compared to other roofing products, slate tiles can last for a lifetime. In fact, it can last for around a hundred years which is double those other roofing types. These other roofing materials dont come with a guarantee of 100 years like slate roofs do. It is the ideal option for those who do not plan to ever sell their Redditch home. It remains fully functional even when being subjected to extreme weather conditions, and doesnt require frequent maintenance as it is not prone to mold and fungus growth.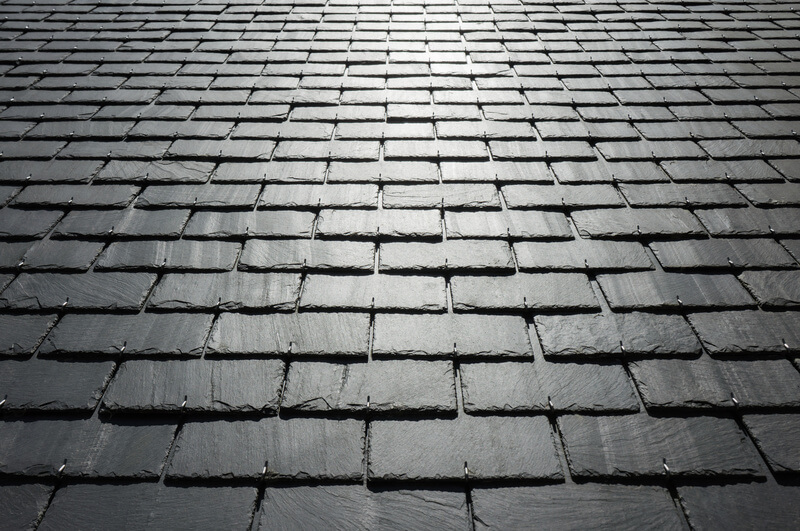 If youre based in Redditch and will like to know more about our slate roofing solutions, call our friendly and helpful customer care agents on 01527 337043 now. Feel free to ask for any advice on our A1 Roofing Redditch products and services, as well as a free quote at no obligation.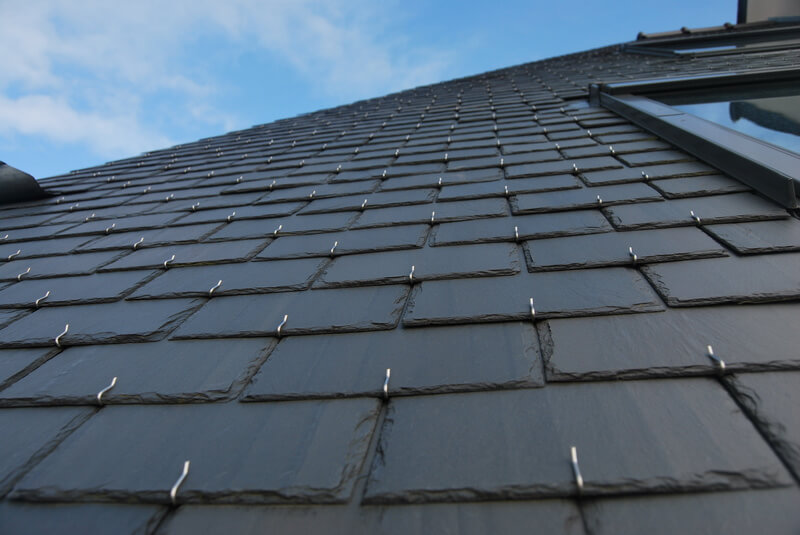 Reasons Why Your Redditch Property Would Benefit From Slate Roofing
For some people, the argument against slate roofs is that they bring in roofing requirements that are too much work for what theyre worth. While these are valid points to raise, one should also consider that an expert roofing company has the capability to deal with these issues. With its years of experience in the industry and the level of expertise of its roofing specialists, A1 Roofing Redditch is up to the task in taking care of any concerns so you can get to enjoy the many benefits of having a slate roofing system.
Slate roofs bring an effortless elegance to a property. Installing it properly and evenly on a property will automatically complement and enhance the architectural style and designs of the building. There are several colours and textures of slate roof tiles that one can choose from to bring out any homes inherent charm. Besides, slate shingles can be hand-shaped to meet the specific preferences of a customer or customized to a variety of thickness and sizes. No matter what period your Redditch home was built in, slate roofing will not overpower its inherent beauty.
Do You Need Help ?
Call Us Now On
No-cost Expert Pre-installation Roofing Survey In Redditch
A1 Roofing Redditch will inspect your existing roofing system thoroughly in order to have a clear picture of your propertys roofing needs before we install your new slate roof. This will help A1 Roofing Redditch decide the best fit to complement and bring out the beauty of your home.
Minimal Environmental Impact
It is good for the environment due to its durability. Slate roofing does not require replacement every decade or so unlike other types of roofing material, and thus construction waste is minimised.
Increased Redditch Property Value
A propertys resale value increases as a consequence of the myriad benefits that slate roofing brings. Give us a call today at 01527 337043 and our friendly customer service representatives will answer any question you may have on slate roofing and provide a free quote at no obligation.
Strength And Simple Maintenance
One of the toughest stones, slate is also valued as a roofing material due to its fireproof and waterproof qualities. These qualities make slate suited to the job of protecting a property against the elements.
All Types of Roofing Work Undertaken
Do You Need Help ?
Call Us Now On
A1 Roofing Redditch Premier Slate Roofing Solutions In A1 Roofing Redditch
A1 Roofing Redditch customers enjoy a wide range of slate roofing services and products. A1 Roofing Redditch clients have the option of using recycled slate tiles if they wish to significantly lower the installation costs as well as minimise environmental impact. If recycled slates are not available for some reason, A1 Roofing Redditch have numerous sources globally for the procurement of new slates. For urgent slate roofing services in Redditch, A1 Roofing Redditch are here to help you with roofing solutions to match your budget. Contact a A1 Roofing Redditch customer care representative at 01527 337043 for a free price quote with no obligation on slate roofing services.